About Me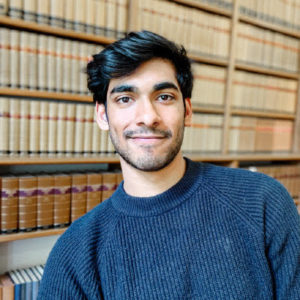 I am a postdoctoral researcher at the Massachusetts Institute of Technology (MIT) where I work on applying deep learning and statistical methods to model and better understand astrophysical time-series data. I have written widely used software packages to classify, model, and perform anomaly detection on large datasets. I am currently working with the Transiting Exoplanet Survey Satellite (TESS, a NASA space telescope) team at MIT.
I recently completed my PhD at the Institute of Astronomy, University of Cambridge, UK. I have previously worked as a graduate research student at the Australian National University, a researcher at the Gemini South Observatory in La Serena, Chile, and as a Radio Frequency Engineer in Brisbane, Australia. I have two undergraduate degrees in a Bachelor of Engineering (Electrical & Aerospace) and a Bachelor of Science (Physics) at the University of Queensland, Brisbane, Australia.
My research areas have included machine learning and neural networks, classification and anomaly detection of astronomical time-series data, supernova cosmology, and detecting astronomical transient objects.
Through my experience as a radio frequency engineer, my involvement with large astronomical collaborations, my range of astronomy research projects, and my university tutoring, I have developed a wide range of skills. Some of these skills include data science on big datasets, deep learning, Bayesian statistics, software development, and electronics design. Check out my GitHub, Projects list and CV to find out more about what I'm doing!